You are here:
Home
/
DigiPhoto Group
Thanks to a $20,000 grant from Blackboard, Inc. we created a new digital photography program called the DigiPhoto Group! The goal of this program is to provide youth ages 13 -18 an opportunity to get an introductory experience in digital photography and photo editing. As part of the DigiPhoto Group, program participants will have both classroom and web-based learning. We completed our first DigiPhoto Group this Summer, information on our Summer 2018 session coming soon!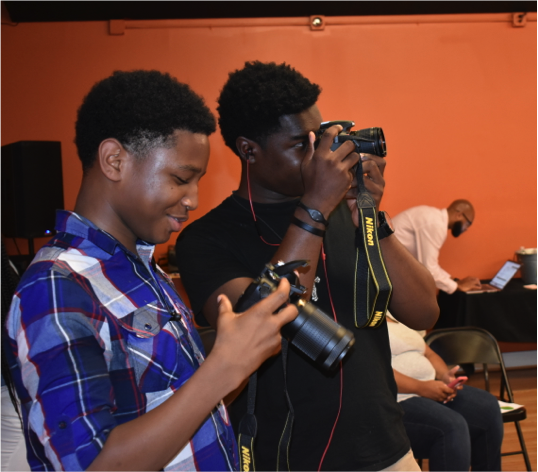 Hand′s On Experience

Students will learn to use digital cameras to capture images and cutting-edge technology to introduce photo editing techniques.

Classroom Instruction

Bringing photography experts into the classroom to share their expertise with participants.

Blackboard Collaborate

Bringing photography and photo editing experts into the classroom using the world wide web.
Eligibility Criteria
Resident of the State of Georgia

Click here to change this text

Commit to attend each workshop!

Youth Ages 13 to 18 years old
Click below for fact sheet!
For more information email info@artworks4ena.org